Your wedding will be a beautiful story, even more so if told through pictures. Here I'll be covering how it unfolds, from our first meeting till the moment you receive the complete photographic coverage of your special day.
Our partnership
To best tell the story of your wedding day, I'll be by your side – from the preparations through to the cutting of the cake. As a photographic-reporter, I'll be present yet discreet. Capturing a maximum of those emotional moments on film, immortalizing them in a natural and simple way, is the best way to leave you an authentic souvenir of your special day.
Your full Wedding Photographic Coverage
Meeting up / connecting before the wedding.
Photographic coverage from the preparations to the wedding cake : preparations, ceremony(ies), couple photo session , cocktail, dinner, evening party.
Delievery of complete reportage, with processed high definition photos (between 500 to 600 images) on a USB key.
Private online gallery for you and your guests to view photos. From this same gallery, you have the option of ordering prints online. All orders will be delievered directly to the person placing the order.
Options
A couple « engagement » session (before the wedding)
A « day after » couple session
Wedding Photo Album Book 20×30 cm (30 pages)
Wedding Photo Album Book 30×40 cm (40 pages)
Photographic prints
Customized wedding announcements / invitations
* Choose 3 options and the cheapest option is free.
Starting price for full wedding coverage is 1900 €. For more information, do contact me or check out my other coverage options.
You & Me
Placing your trust in a stranger to photograph your wedding is not an easy task. Let me explain my philosophy, my way of working and the importance I place on building a partnership with the bride and groom.
You & Me : the partnership between the couple and the photographer
Before the wedding
Finding the right photographer to cover one's wedding is not easy. It's a project for the bride and groom to focus on, by doing research and checking out many photographer's work. Remember, your wedding day won't happen again ! So take time to find the right style, budget for you, and above all, don't hesitate to ask the photographers any questions that you may have.
After the initial contact, which usually happens via email, I always offer to meet up with the couple. I love that first meeting. It not only means I get a chance to know the bride and groom, and answer all their questions, it's also the perfect time to discuss their expectations, and explain my way of working… thereby laying the foundations of a partnership based on trust.
During this first meeting, it's the human aspect that comes into play. Beyond the idea of connecting and any affinity that might develop between us, you then have to make the decision to trust me with the photos of your special day.
When you have made your decision, and have selected me as your wedding photographer, we can establish a contract to seal this agreement.
About a month before the wedding day, we can fix a second meeting. At this time, we can cover all the last minute details and how the day will unfold. This means we can anticipate most situations. Should you have any questions after this meeting, just reach out and I will get back to you rapidly.
The special Day
On the actual wedding day, I can arrive as early as you wish. I love what I do and always give the best of myself when covering a wedding. I'll accompany you throughout your special day, and honor all the options in the contract that we agreed upon.
As soon as the wedding preparations get underway, I endorse my role of photographic-reporter. As discreetly as possible, I start capturing those unforgettable emotional moments.
I am by your side throughout the rest of the day. Be it during the ceremonies, the couple photoshoot or the cocktail. I'm always ready and available to take a photo or to answer a question with a smile : I am there for you.And afterwards
Once the wedding is over, I start my job of processing the photos. This means that I select all the best images taken during your wedding, before making a few modifications on them (cropping / colour ajusting…) to make them as perfect as possible. However, I do not provide photomontages and don't add effects – I'm a photographer not a graphic designer !
Ce travail terminé, je mets l'ensemble des photos à votre disposition dans une galerie en ligne. Cette dernière est privée et sécurisée. Vous pouvez ainsi visionner toutes les images en attendant l'arrivée de la clé USB. Vous pourrez, dès lors, sélectionner les images que vous souhaitez proposer en vue de la conception d'un Livre Album.
Once this job is done, I place all these photos on an online viewing gallery. It is private and secure. You can browse through all the photos, whilst you wait for the USB key to arrive, and start selecting the images you'd like to suggest for a Wedding Photo Album Book.
If you have chosen the Wedding Photo Album Book (additionnal option), I then work on a first proposal in digital form. I then can take into account your feedback on this book, and make the modifications you may wish for. After final validation on your part, you need to count 20 to 30 days for your Wedding Photo Album Book to be delievered.
The special day
If you have any doubts as to the unfolding of your wedding day, of if you are missing any information, here is a detailed recap of the entire day. If this is still not sufficiant, just call me !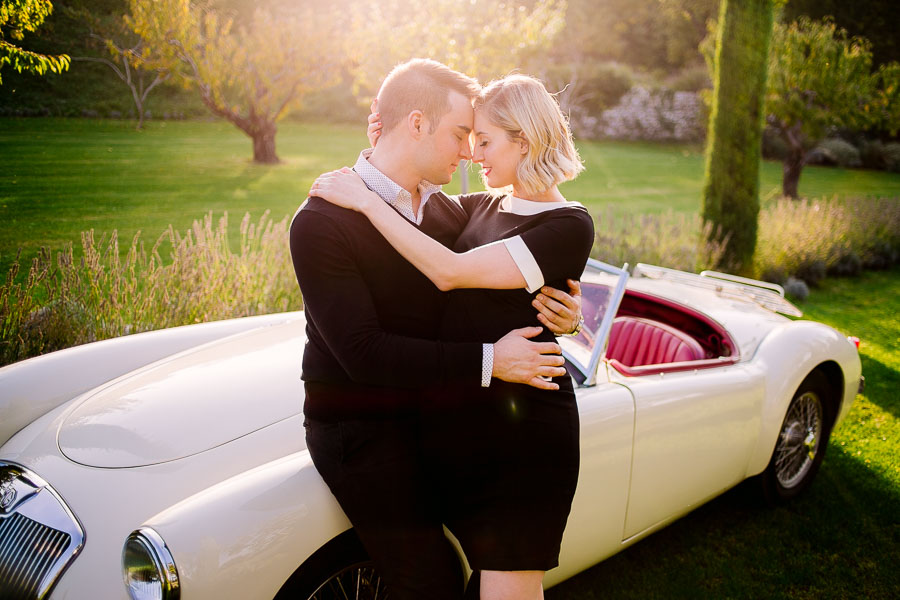 Engagement photoshoot
This photo session is not yet a traditionnal part of wedding photography in France, and as such is not included in the full wedding coverage. The idea of this photoshoot is to have natural pictures of the couple in their everyday life before the wedding. But first and foremost, it means that the bride and groom learn to really relax in front of the camera.
Being photographed under every angle can be a strange experience if you aren't use to it, especially on your actual wedding day. With this engagement photoshoot, as well as having more photos to treasure, it really gives the couple and the photographer a change to get to know one another, to trust and of course, to have fun being photographed in a relaxed and stress-free environment.
Love / Couple Session
Once again, this gives you a chance to have a quality time out session during your wedding. Taking photos as a couple for this « Love session » means taking a step back together during this special day.
For the first time that day, the couple will be alone with the photographer. As the photoshoot unfolds, the bride and groom can take time to finally really look at each other and enjoy a moment of calm together.
Even if it may seem simple to do, this photoshoot is often feared. All the more reason to trust your photographer and to forget once and for all the camera lense.
However this session should not be taken lightly. It is important for you and the photographer to decide on the location and style of photos you would like ahead of time. Which is why I'd be delighted to listen to your requests and may also make suggestions.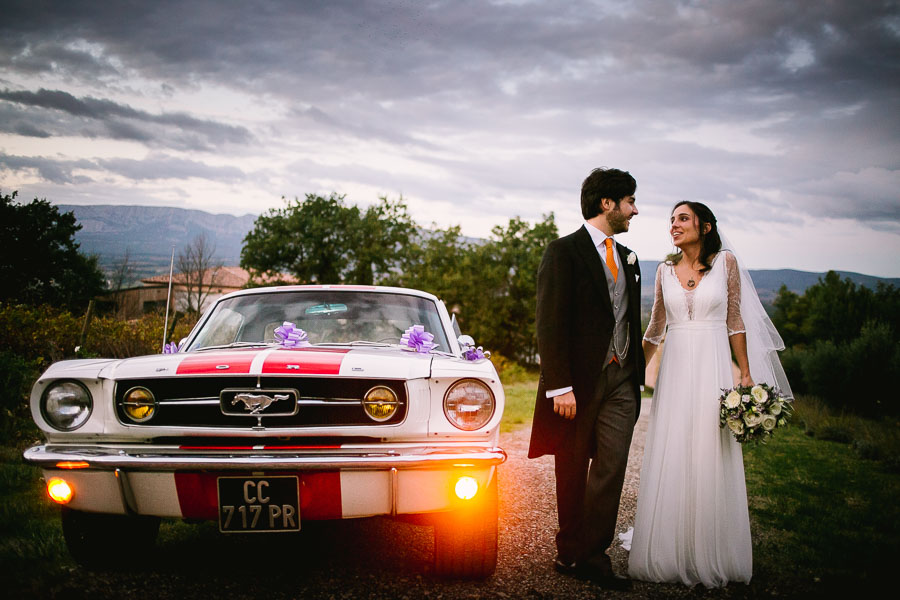 The Preparations
This moment ranks amongst one of my favorite moments of a wedding day. Many brides to be wonder if indeed the presence of a photographer might be necessary. There is no doubt as to the answer : yes !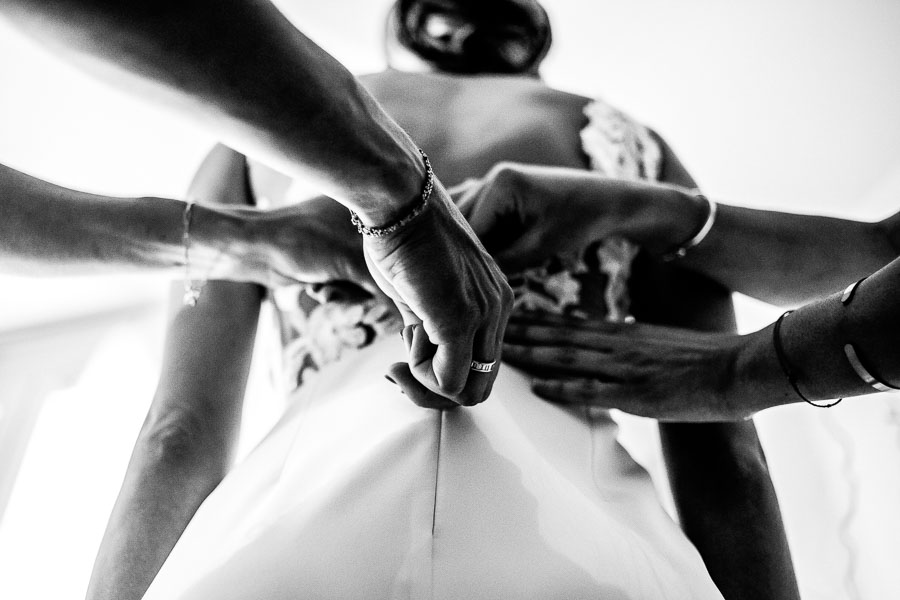 Preparations moments are when you are still in your bubble. Everything is setling into place gently. You start to realise that it's the big day. Some of your close friends and family are busying themselves around you. Excitement and emotions rise with the budding effervescence of this special day.
These moments, with a real sense of intimacy, often bring out some of my best wedding pictures. Smiles, tears, nerves, impatience… Only a select few get a chance to witness all these emotions. I see all the little unique details that you might not even have noticed, and immortalise them.
For a wedding photographer, it is always a challenging exercice. It's all about being aware of what's going on, being as discreet as possible whilst finding the right angle to capture the best photographs. I have to admit, you need a certain amount of practise to master the ceremony photoshoot. These skills then have to be coupled with experience, as there are so many factors to take into account : the location, the lighting, the positionning and movements of the couple, the number of guests…
In order for your wedding photographs to be a success, it is essential that the photographer gets to work in the best conditions possible. It is therefore necessary to warn any officiating person of the photographer's presence. Please also don't hesitate to tell your guests that they can just sit back and enjoy the moment, without their cameras, photos and flashes (so as not to spoil it in any way for the pictures!). Your photographer is there and knows his job.
The Cocktail
From this moment onwards, the day enters another dimension. Most of the stress built up during the day will have dispersed. The bride and groom are relaxed and many guests will be looking forward to the dinner and evening ahead. And the photographer by this point, is know to all. During the cocktail, it's therefore much easier to approach guests and seize wonderful moments on camera.
Of course, the traditionnal group and family photos are unavoidable during a wedding, and can become a real constraint. However, there are many tips and suggestions that your photographer can give you, to speed things up and make them as smooth as possible. Please feel free to ask me for any advice to help everyone be photographed in the best light before returning to enjoy the festivities.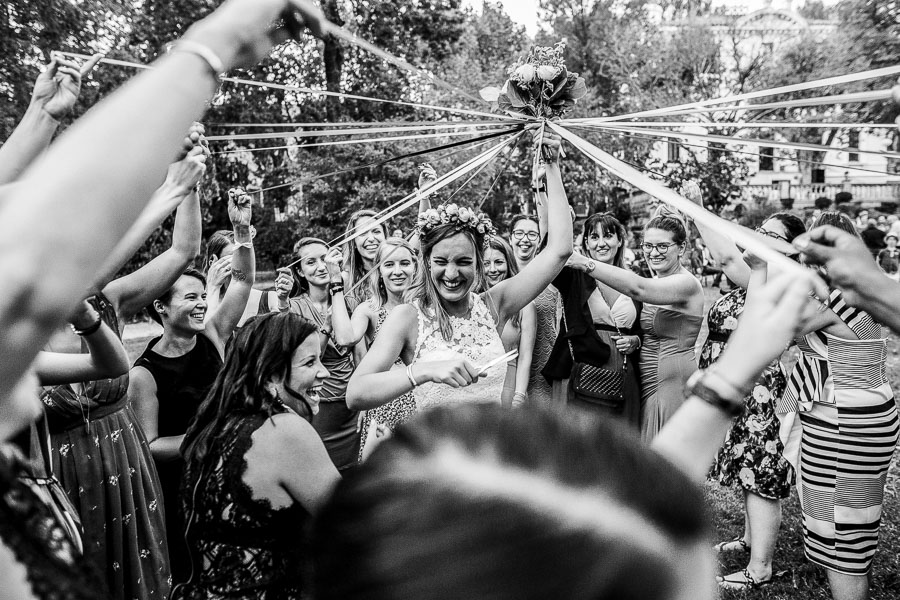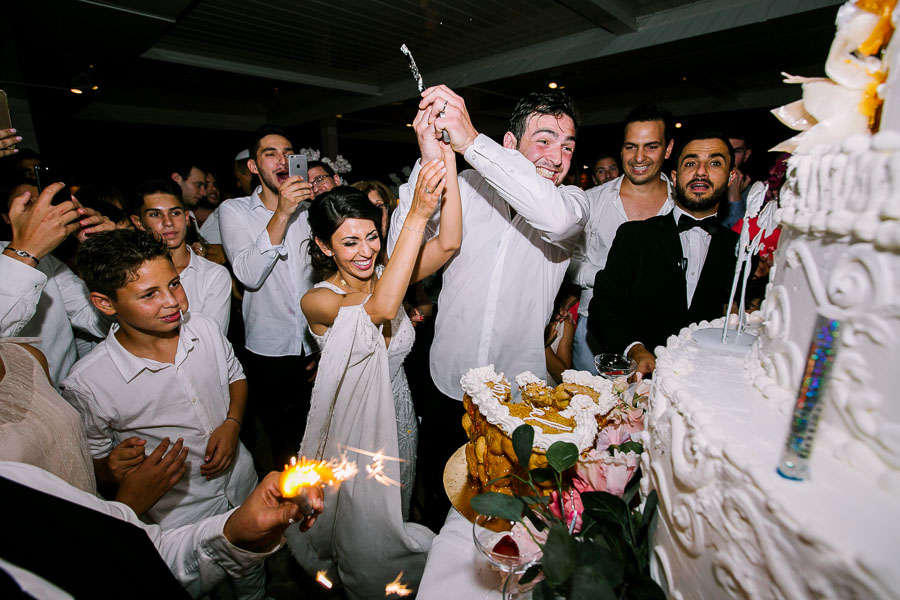 The Wedding Party / The Soirée
The evening party will be full of beautiful moments. Speeches during the dinner, various surprises that may be in store or any other unexpected event, there are always moments to photograph. Especially when the dancing begins… It sometimes happens that couples decide not to book a photographer for the evening. But don't forget, much as a photographer will never force your hand, it often comes through that couples regret not having any good quality pictures of their party.
The Day after / Trash the dress
A few days or weeks after the wedding, the photographer can meet up with the happy couple for a last photoshoot. The bride is back in her dress, the groom in his outfit. They have decided, for the fun and pleasure of it, to prolong their wedding day.
Most of these photoshoots take place in a location that the couple holds dear. Once there, it's all about taking photos together and having fun !