LA SEYNE-SUR-MER WEDDING PHOTOGRAPHER
– MY BLUE SKY WEDDING –
WEDDING PHOTOGRAPHER IN THE SOUTH OF FRANCE
WEDDING PHOTOGRAPHY COVERAGE IN PROVENCE ON THE FRENCH RIVIERA
A wedding is an important event in a couple's life. That is why it deserves to be immortalized in the best possible way. In order to treasure wonderful memories of this increadible day, it is essential to call upon a wedding photographer in La Seyne-sur-Mer.
La Seyne-sur-Mer has everything that you might wish for to celebrate such a unique event. It holds many increadible locations that will truly enhance your wedding. Specialized in covering weddings in the South of France region, I place all my photographic skills at your service. I am here to capture the best memories of your wedding so as to best tell your story.
WEDDING PHOTOGRAPHER IN LA SEYNE-SUR-MER IN THE SOUTH OF FRANCE
As a wedding photographer in La Seyne-sur-Mer in Provence for many years now, I look forward to just one thing : immortalising your wedding day in my pictures! With my experience of covering over a hundred wedding in the South of France, I can capture the best moments of your special day. I have acquired real recognition in the field of professional photography and been awarded three MPPF medals (Médaille de la Photographie Professionnelle Française).
Specializing in wedding photography, I have been included in the top 10 best wedding photographers in Provence on the Zankyou website. I often take part in wedding photography contests such as Fearless, WPJA, MyWed et WPS and regularly win awards. This confirms real international recognition of my work.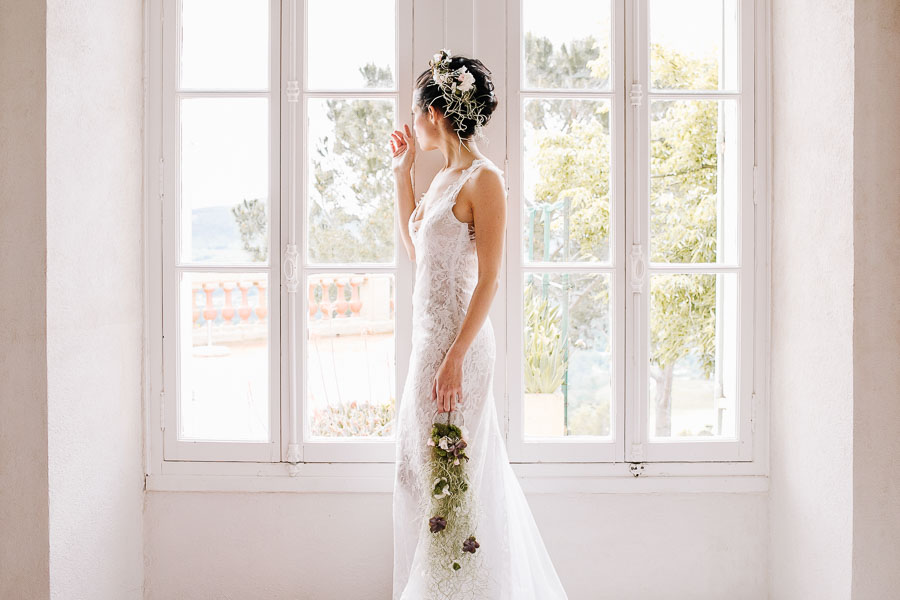 Present yet discreet, my photographic style is that of a photo-journalist. I choose to always focus on authentic and un-staged moments so as to cover your wedding in the most natural and sincere manner. Wherever you may have chosen to get married, rest assured that I'm just as happy covering your special day be it in a castle, in the mountains, on the edge of a vineyard or alongside a river. I would be delighted to accompany you and be your wedding photographer in La Seyne-sur-Mer.
WEDDING PHOTO COVERAGE IN LA SEYNE-SUR-MER : AUTHENTICITY FIRST AND FOREMOST !
Your wedding is unique and will be different to all those that I have previously covered. However, my style itself does not change. To ensure you can treasure the best memories of your special day, spontaneity is the key. There are only very few posed photos. That is the essence of a photo-journalist approach.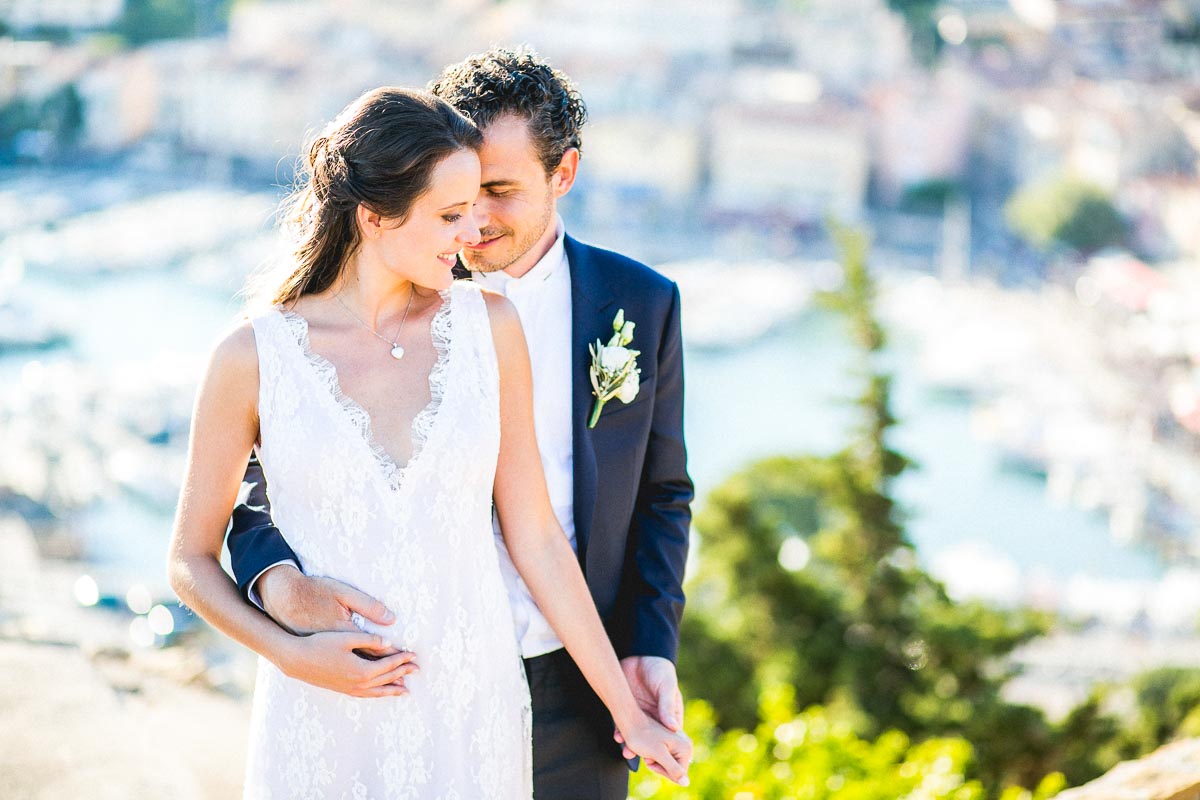 Capturing these moments on the go is when the magic and charm operates. This technique is tried and tested, and guarantees you never end up with conventionnal photos. You will have real, intense and authentic pictures of you and your guests. This also means you can count on your wedding photographer in La Seyne-sur-Mer to cover those impromptu and unplanned moments that are bound to happen during your wedding day. It's more that just about taking photos, his role is to immortalise your story.
WEDDING PHOTOGRAPHER IN PROVENCE LA SEYNE-SUR-MER
La Seyne-sur-Mer, La Londe-les-Maures, Toulon, Saint-Tropez are some of my most covered destinations in Provence in the South of France. For you to enjoy your day fully, it is important for me to build an honest, sincere and trusting relationship with you both before then. In the run up to your wedding, we can meet up in person or online, and focus together on the various details of your special day. Throughout all these exchanges, I will learn more about you, your families, your guests, and how your ceremony will pan out. It is important for me to know all the finest details ahead of time, so as to be independant and totally reliable on the day.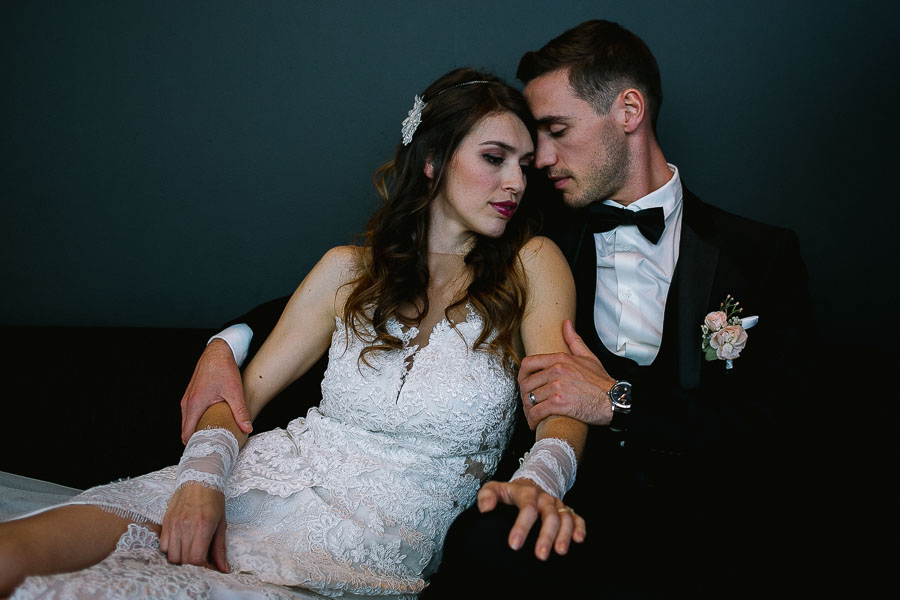 As your wedding photographer in La Seyne-sur-Mer in Provence, I need to be fully clued in. This means I can anticipate situations and find the best angles for all my shots. As we get to know each other, and you get to see how I work, you can forget all about my presence. You might even not even notice I'm there !
That is when you truly get to enjoy your day and your guests. I'll be there, discreetly capturing those beautiful little moments that will happen throughout your wedding day. So if you are looking for a professional wedding photographer in La Seyne-sur-Mer who can be both creative in a photo-journalistic way, and be respectful of your requests, look no further, you've come to the right place.
Fearless, WPJA, MyWed : PHOTOGRAPHY AWARDS
Fearless and WPJA are two of the most demanding wedding photography contests in the world. The awards they give photographers are a real mark of recognition. Not only do they highlight a photographer's talent, but they also encourage to push one's own boundaries further. This can lead to new lines of questionning and new paths to explore.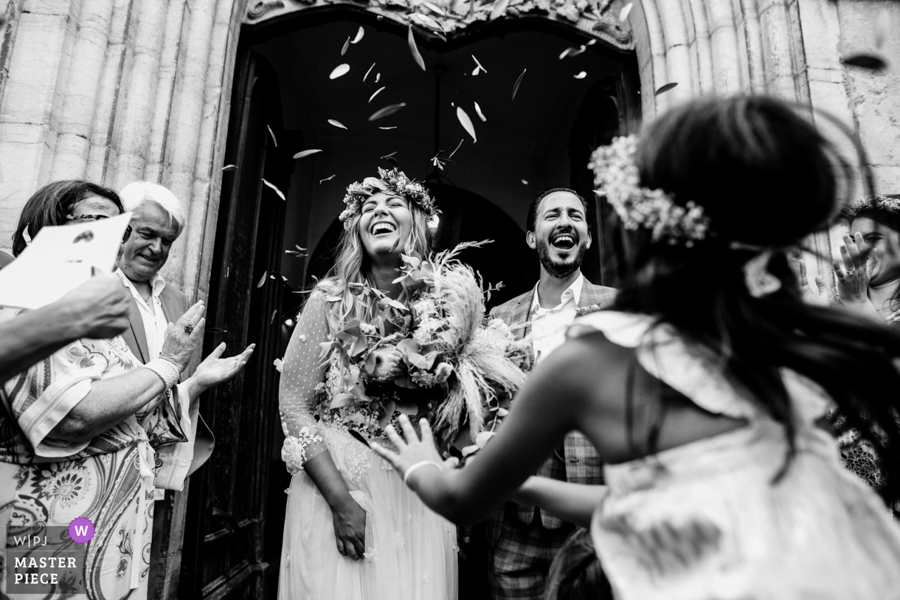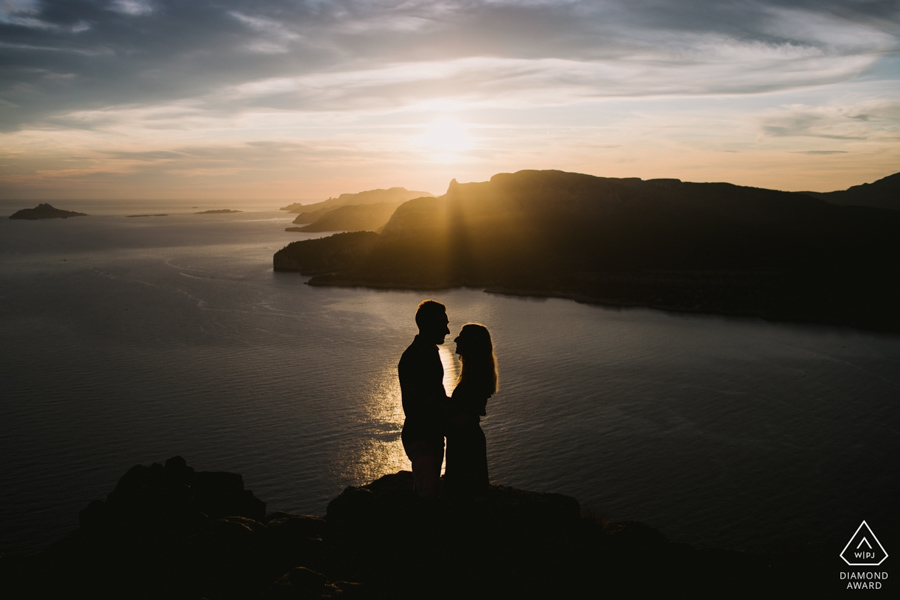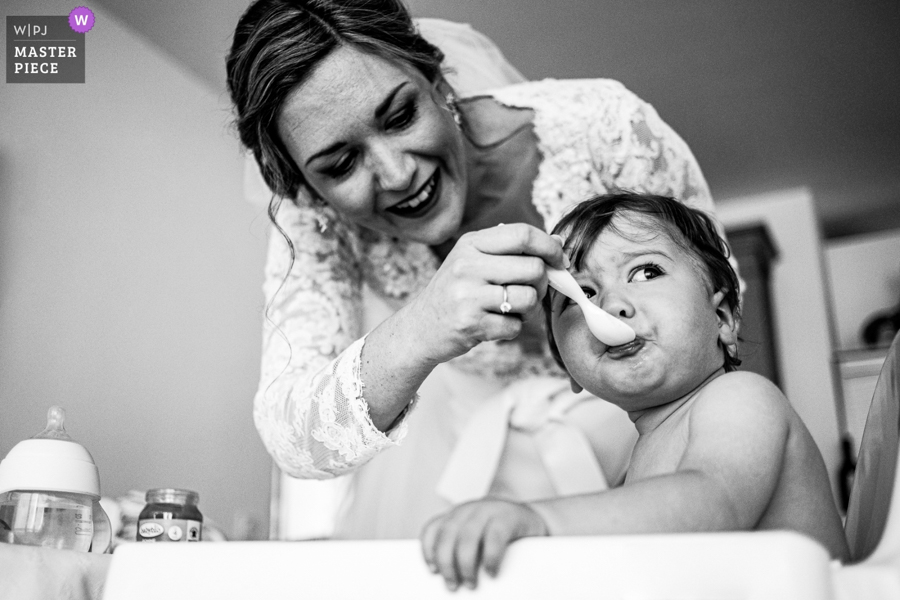 LA SEYNE-SUR-MER
, A DREAM LOCATION TO GET MARRIED IN, ON THE FRENCH RIVIERA
In this city of sea and fishermen, it is the charm of the Mediterranean which carries you away. The crystalline waters of La Seyne-sur-Mer invite you to dive. From the large beach of Sablettes or its secret coves, you can not resist a long time. Here, the lights and colors of Provence enchant. In this marine world keep by the famous rock of the Two Brothers, go wedding photos can only be beautiful.
Outside the city, the Corniche Merveilleuse will reveal all the potential of the preserved natural areas of the Var. By reaching the summit of the Cap Sicié massif, the panorama is breathtaking on the coast and the islands. The other cornice, the Corniche Tamaris has superb views of the beautiful luxury villas where La Seyne-sur-Mer was a popular destination by Renoir, Brothers Lumières, Georges Sand or even Gustave Eiffel. In this picture postcard of Provence, there is no doubt that the Grand Hotel des Sablettes-Plage, Casino Joa, Les Pins Penchés and Residence du Cap Brun welcome you to be your place of reception. As for me, I would be delighted to accompany you to realize the photographic report of your marriage in La Seyne-sur-Mer.
A WEDDING PHOTOGRAPHER IN LA SEYNE-SUR-MER AND FURTHER AFIELD…
More than just a photographer, I am passionate about my job and love what I am lucky to do for a living. Throughout my years of experience, I have learned to see weddings differently. And I can safely say that the pre-wedding, engagement, elopement or other love sessions are also very important. As a way of anticipating and honoring all your wishes, I am delighted to travel far and capture photos in a world that ressembles you. Whether it is on the seashore, in a desert, at the top of a mountain or on an icy lake, all you need to do is take me onboard with you and I'll do the rest.
As a professional photographer, I'll guide you, advise you, reassure you when needed, so as to bring out the best in you. Thus I can offer photographs that are simply a true reflection of who you are. This experience will also nuture strong bonds between us and the trust that you'll have in me during your actual special day. I'll happily travel and meet you in Provence, from the edge of the Mediterranean or in the foothills of the Alps, to anywhere in France or abroad.
Do write to me, I will read your message attentively and discover your story, your wishes, before answering you as soon as possible. I'd be delighted to hear from you and accompany you in the best possible way before your special day.
Thank you for visiting my website, and hopefully see you soon !
Colas